Faith Community Research Network
The Faith Community Research Network Presents "Prosper & Be in Health" December 7, 2023 6:00 PM - 8:00 PM EST.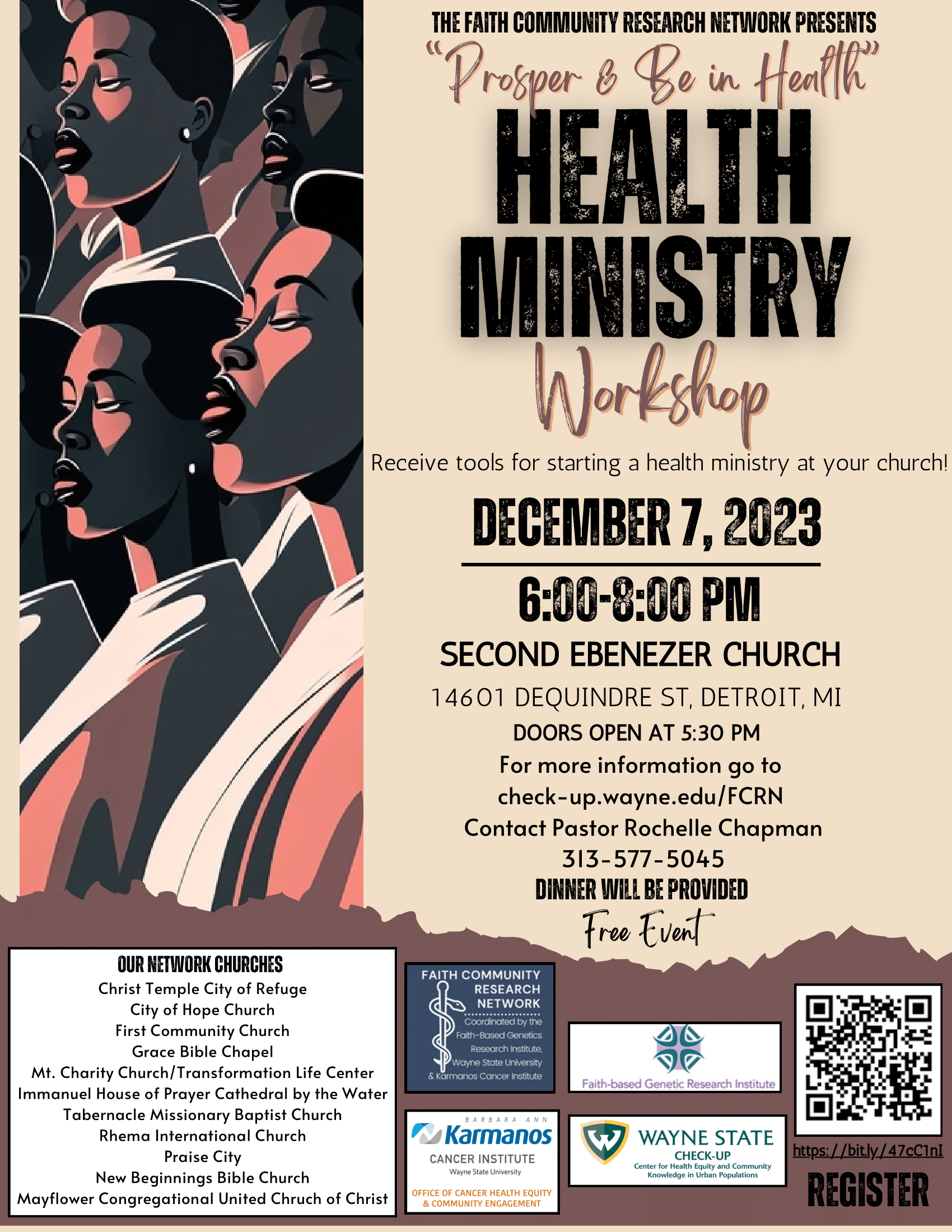 Guest Speakers:

Voncile Brown-Miller, Health Ministry Leader, Tabernacle Missionary Baptist Church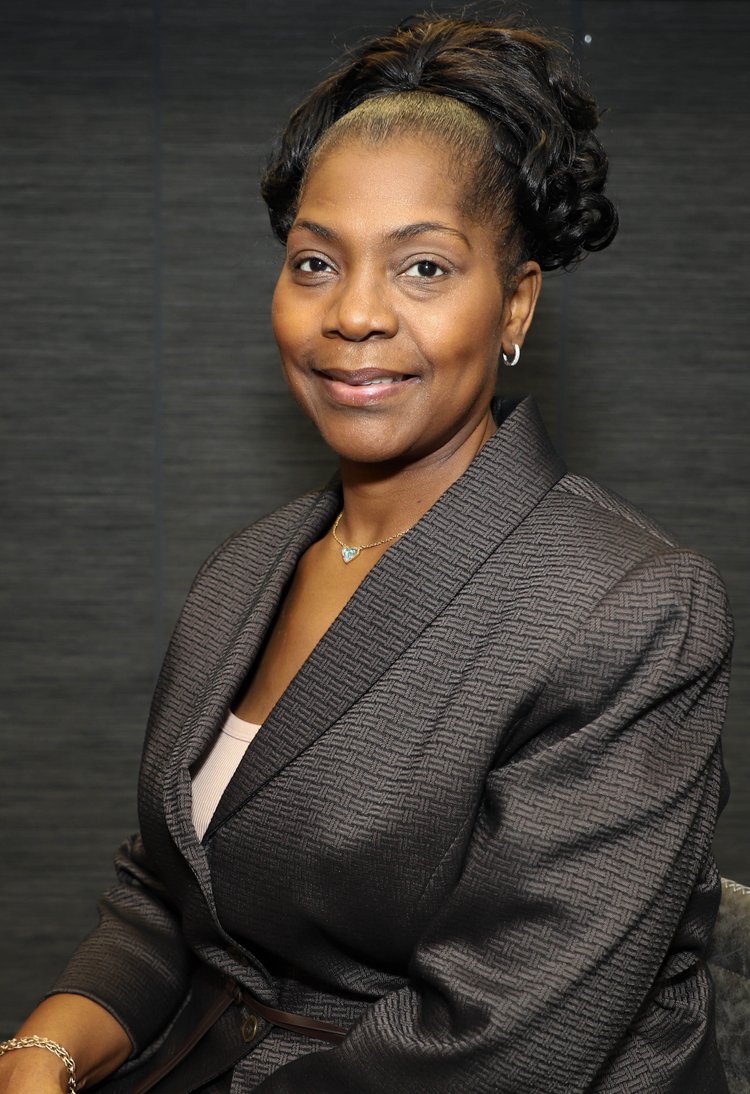 Elder Tabitha L. Goodner, Health & Wellness Director, Second Ebenezer Church Community Health and Wellness Hub
Join The Faith Community Research Network on December 7, 2023 from 6:00 PM to 8:00 PM EST, at Second Ebenezer located at 14601 Dequindre St, Detroit, MI 48212, for a transformative event entitled "Prosper & Be in Health." This program is a vital component of CHECK-UP's Faith Community Research Network, aimed at empowering faith community members to develop essential skillsets for a vibrant health ministry. As we gather on this day, our shared goal is to equip attendees with the knowledge and tools needed to promote holistic well-being within their communities. Through a dynamic combination of informative sessions and hands-on workshops, we will explore ways to enhance physical, mental, and spiritual health, fostering a more resilient and vibrant congregation. Don't miss this opportunity to take a step toward a healthier, more prosperous future for your faith community.
The Faith Community Research Network engages underrepresented communities in medicial research and clinical trials by increasing awareness of the role of research in healthcare innovations and health equity. 
Register Here: https://waynestate.az1.qualtrics.com/jfe/form/SV_3ZYYivAQbPce1Yq
What Is the Faith Community Research Network?
The FCRN is a partnership between the Faith-Based Genetic Research Institute, Wayne State University, and Karmanos Cancer Institute. This partnership supports a network of churches in the Detroit metropolitan area that meet monthly and work together to support health and well-being among the area's residents. The FCRN is funded by the Office of the Vice President for Research (OVPR) at Wayne State University.
Network Mission
To educate, empower and elevate populations primarily composed of people of color, on the benefits of being engaged with medical research.
Network Goals
Create and champion strategies to advance health research aligned with the most urgent needs of Detroit populations

Prepare Detroit's faith community to participate meaningfully in research design and implementation
Increase community member access to clinical trials and health research
Develop channels for dissemination of research discoveries, especially interventions deigned to eliminate health disparities and promote equity
Community-Academic Partnership
Academic research usually has a top-down approach and community stakeholders are often excluded in selecting research ideas and research development and design.
The Faith Community Research Network partners with community churches to champion community access to health care clinical trials and health research in Detroit.